About the Panelists: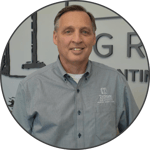 Chris Suddarth is the president and managing member of TriState Graphics. Chris holds a bachelor's degree in Professional Aeronautics from Embry-Riddle Aeronautical University and is retired from the Army Reserves after serving for over 40 years and attaining the rank of Chief Warrant Officer 5, performing as a standardization instructor pilot in the CH-47 Chinook, UH-1 (Huey) and TH-67 helicopters. He has held previous positions as a founding member and VP of Sales and Marketing for Realtime IT and as the general manager for the western gulf coast division of Couch Construction Materials.
Chris has been married to Alison (Killebrew) Suddarth for 34 years and has three children – Matt, an attorney in St. Louis; Claire, who holds Master's in Social Work and is a case manager for an international adoption agency in Birmingham; and Clay, who is a junior at the University of Alabama.
Chris is active in the Tuesday Rotary Club and is a deacon and Sunday School teacher at Calvary Baptist Church.
Chris and Alison purchased TriState Graphics in 2010 and have grown the business from $720,000 in annual revenue and 5 employees to an projected $2.9 million in 2022 with 22 employees. TriState Graphics is dedicated to providing Christ-like customer service to their customers and ensuring the well-being of their employees by offering a full range of benefits, which is uncommon in the printing and graphics industry.
Chris states - "We have been blessed at TriState with an unbelievable customer base and with excellent employees that truly care about our customers. They are all committed to a high level of service and the excellent quality of the products that we provide.
Watch this two-minute video to learn more about
PRemployer and TriState Graphics partnership.
---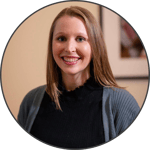 Dana-Marie Lemmer is the executive director and curator of the Wiregrass Museum of Art (WMA) in Dothan, Alabama, where she oversees the strategic vision, administration, and artistic direction of the organization. She specializes in building relationships between artists and institutions and works to build meaningful connections with the public through diverse programming. She is a published writer and has curated projects focusing on various professional interests including the (under)representation of emerging and female artists; regionalism and contemporary practice in the South; developing interpretive strategies through technology, and creative placemaking as a catalyst for social and economic development.
The Wiregrass Museum of Art in Dothan, Alabama, is a nonprofit visual arts museum, and a springboard for creativity and innovation in the Southeast. WMA encourages cultural sharing through traditional and nontraditional programs and is the only collecting, visual arts museum within a 100-mile radius. With over 80 annual happenings, WMA connects area residents and visitors to the art and artists of our time and inspires lifelong learning through exhibitions, educational programs, and community-focused events. As a cultural anchor in the Wiregrass, WMA inspires creativity to enhance the everyday lives of its community and leads the regional conversation on the importance of the arts.


---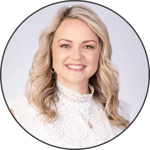 Tennille Finch, Associate Administrator, recently celebrated her five-year anniversary with Eye Center South. She has over 19 years of experience working in administration, most of those years in the healthcare field. Tennille wears many hats in her role, overseeing daily operations for all (7) Eye Center South locations, and (6) Vision Center South locations, as well as overseeing the development of the Health Center South Medical Tower, the Class A Medical Grade space adjacent to the Eye Center South corporate office in Dothan, Alabama.
She also manages all real estate property holdings, and the companies multiple vendor relationships. Tennille leads a diverse Leadership Team that includes all department heads: Operations, Accounting, Purchasing, Facilities, Education and Training, and Marketing. She has trained alongside our administrator, Diane Jasperse, learning from the best on how to manage the many demands of a successful, multi-office medical clinic. Tennille is a masterful multi-tasker and quick to adjust and adapt to meet any demand.
In 1980 Drs. Marnix Heersink and John Fortin opened up an ophthalmology practice originally in downtown Dothan. Within a short time they outgrew that facility and decided to move to the Ross Clark Circle at the corner of Fortner Street where the practice is still located today. Our campus is known as Health Center South, home to multiple thriving businesses. The anchor businesses are Eye Center South, Surgery Center South and The Medical Tower, which houses Vision Center South, and the Optometric Division of Eye Center South. Many hours of thoughtful planning and design went into the development of our campus, which provides comprehensive general eyecare, as well as specialty surgical eye care at Alabama's first and top-ranked Outpatient Surgical Center.