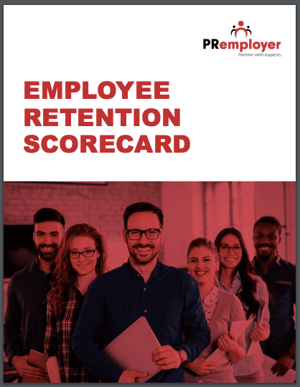 It all comes down to understanding how your own processes stack up against best practices. You need to identify specific areas of strength and weakness while taking corrective action when necessary.
This "scorecard" can provide valuable insights into your company's ability to retain top employees by exploring a few key areas that illuminate what is working, as well as opportunities for improvement.
The questions in our eBook will guide you through evaluating your company's strength in each given area, as well as provide inspiration and practical ideas for how to improve and begin building an action plan.
While our team is always available to talk with you, we have created this scorecard to help you better evaluate yourself.
Complete the form to learn more and get a copy of our scorecard!