In this webinar, we explore how your employee benefit package may be hindering your company's ability to attract and retain high-quality talent. We then offer a solution for creating the kind of top-tier benefits that will grab the attention of candidates and keep them on the job. Check out this webinar recording, and you will walk away knowing:


Current state of recruiting
What candidates want out of employee benefits
Common challenges facing small and medium businesses
How to overcome those challenges to attract and retain high-quality candidates

ABOUT THE PRESENTERS: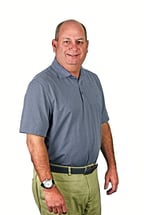 Brook Meadows, President of Preferred Risk Services, has been with PR Companies since 2012. He currently serves as the President to Preferred Risk Services as well as the lead for Risk Management, Safety and Employee Benefits for Personnel Resources and PR employer. Brook contributes more than 25 years of experience in risk management consulting and insurance procurement.
Brook loves spending time with his three children, Brook III, Bailey and Caroline, and his son-in-law, Josh. When he is not with his children, Brook is cheering on Auburn University sports or playing golf.
Dan Sinas, Vice President of Human Resources, has spent his entire career in human resources management, working for Fortune 100 companies as well as smaller, privately owned enterprises. Dan joined the PR Companies in 2001 and is responsible for the development, implementation and management of the multitude of human resources services provided to hundreds of clients.
He has conducted extensive training in the areas of employment law, regulatory compliance, performance management, and effective supervision. Dan is the published author of the book, Job Killers: How government regulation increases unemployment… and the solution that can get Americans back to work now. Dan enjoys golfing, traveling and spending time with his growing family.