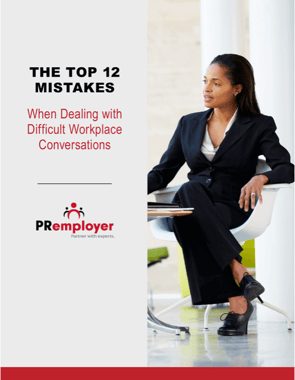 There are times when you have to have difficult conversations with your employees. You might need to fire someone or deny a raise request. Either way, there are ways to make these conversations easier.
This guide outlines 12 common mistakes that you can recognize and correct to help tough employee conversations go more smoothly.
Complete the form to download your complimentary copy.