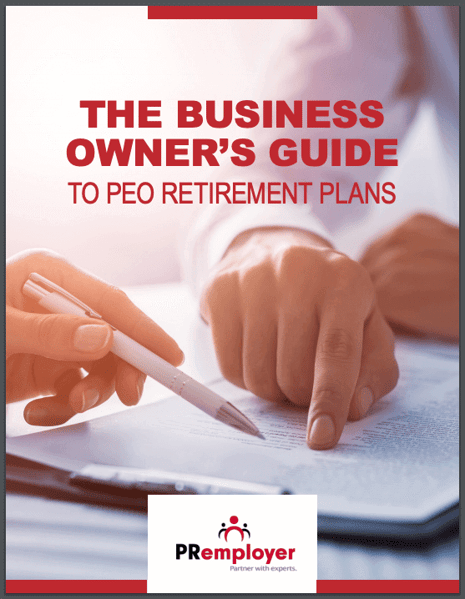 Do you want to offer competitive retirement benefits to your employees without the administrative burden? By partnering with a PEO, you can gain access to excellent benefit options without the costs, administrative burden, and liability traditionally associated with offering these benefits. You can offer your employees the same retirement benefits they would get anywhere else without the additional burdens.
This eBook provides information about how a partnership with a professional employer organization (PEO) is a co-employment arrangement to better manage your company benefits including retirement and 401(k) plans. Since they perform this service for many different organizations besides your own, their ability to access top-tier benefits at an affordable rate scales with the growth of their client list.
Complete the form to learn more and get a copy of our eBook!