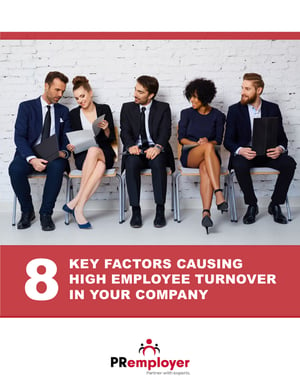 Employee turnover and retention continue to be a leading challenge for nearly half of all HR leaders in the United States.
This eBook will provide valuable insights into what is causing high employee turnover. It will also share practical ways to improve your employee retention rate.
While our team is always available to talk with you, we have created this eBook to share some best practices on reducing turnover in your company.
Complete the form to learn more and get a copy of our eBook!